Our new scheduling system can be accessed at: https://holdshort.com/organization/flight-training-centers-indiana-pilots-club/. You can also download our mobile scheduling app on Android or iOS. Just look for the "HoldShort" app on your device's app store.
Due to technical issues, we've been forced to abruptly switch to a new scheduling system. If you had an aircraft and/or instructor scheduled in the old system, you will unfortunately need to re-schedule in the new system.
You may have received an email invitation to join our new scheduling system. If you did, please follow the instructions within that email to join our scheduling system. If you did not receive an email invitation and need access, please visit the link above and click the "Join Organization" button.
Once you're in, to schedule an airplane or instructor, just click the "Add Event" button at the top:

This brings up the scheduling dialog: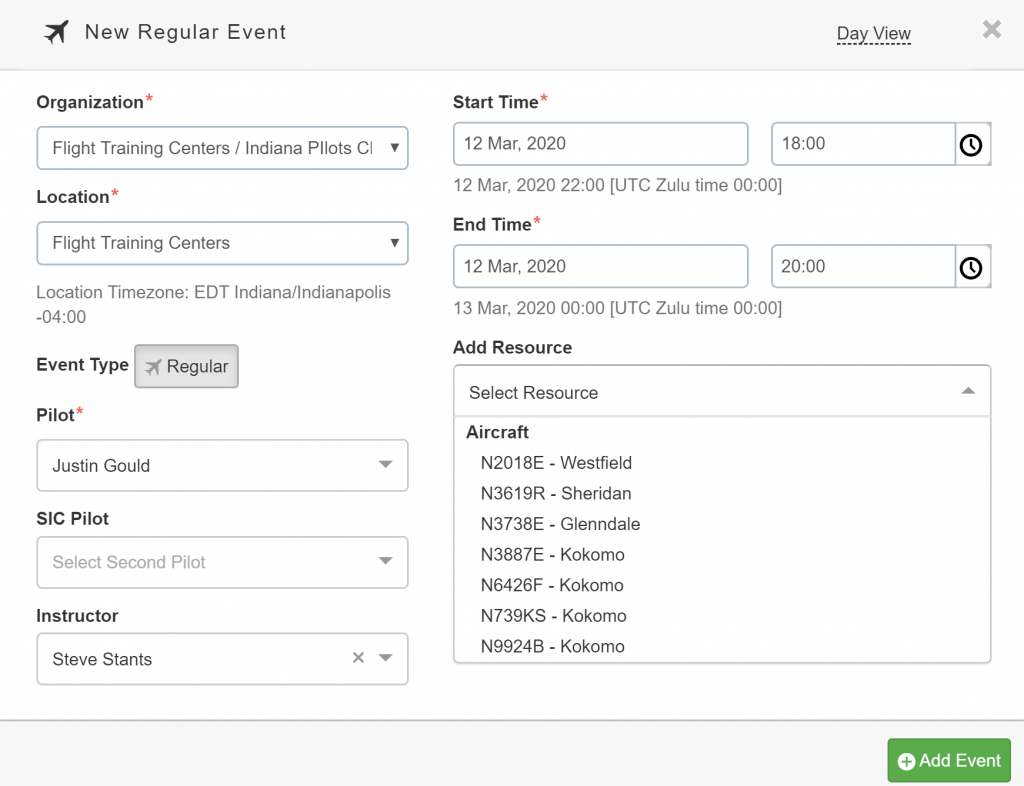 Here, just select yourself as the pilot, select an instructor if you need one, set the date and time and click the dropdown under "Add Resource" to select an airplane to schedule. Click "Add Event" and you're done.
To see the schedule, click "Calendars" at the top, then select Month / Week or Day view next to (sort of on top of) "Flight Training Centers / Indiana Pilots Club":
Note that the "Day" view mode is most like our old ORS system.